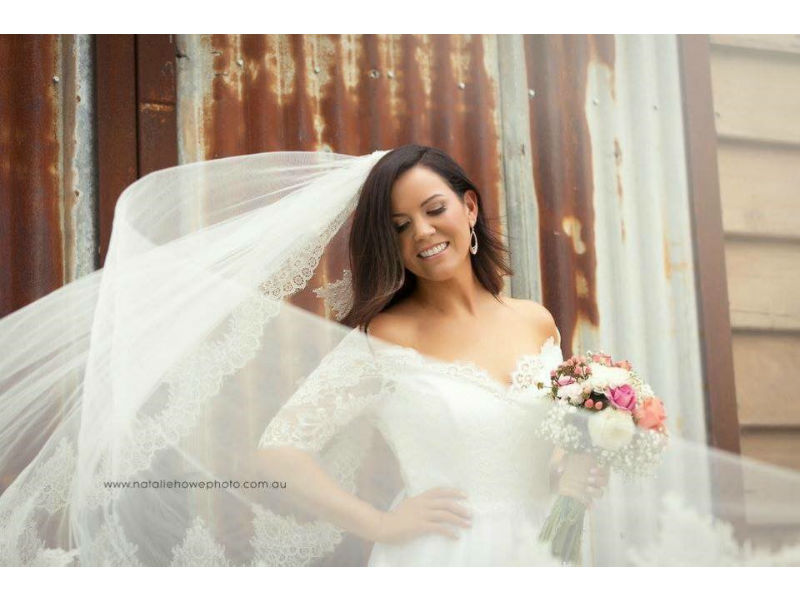 Nelder Jones have been making beautiful bridal wear and handmade veils for clients for the last 35 years.   Many reputable designers send their brides to Nelder Jones for Veils.
Once you've found your dream Wedding dress, the next step is to make the look  your own with finishing touches that fit your style perfectly. Next to your wedding dress, nothing says "bride" more than a VEIL.
So take advantage of this once-in-a-lifetime opportunity to shine by wearing a sparkling headpiece with a hand-made veil made by Nelder Jones.
Choose from a wide range of Veils and Tiaras we have options for every style wedding,  a casual celebration, or formal affair.
Shorter 45", 54" veil or mid-length 72" veil are ideal choices for showing off back details. You can feel comfortable enough to wear your veil all day.
Create an ultra-glamorous look with a long, veil – 108″ floor train, 126"chaple train or 144"cathedral train.
We do like to make your veil to order and recommend that you bring your dress to your veil fitting.  Please allow two (2) weeks for the making of your veil.
Our veils are made from traditional Nottingham Lace and we also have American tulle.  We also have a collection of French Solstiss laces for you to choose from, and luxurious pure silk tulle.  Your veil can be embellished with hand beaded pearls, diamonate or Swarovski crystals.  Your veil is hand sewn by Nelder Jones.  Your veil will be an heirloom that is passed from you to your children and grand-children if stored correctly.
This style has become a top trend for outdoor weddings because of the dramatic image created when the veil flows in the wind. Of course cathedral veils are also a natural choice for formal weddings,.
Or you could go for a very short bouffant style or frou –frou. It's an easy-to-wear, high-fashion look that is sure to turn heads.
Nelder Jones are delighted to be able to offer fully personalised wedding veils.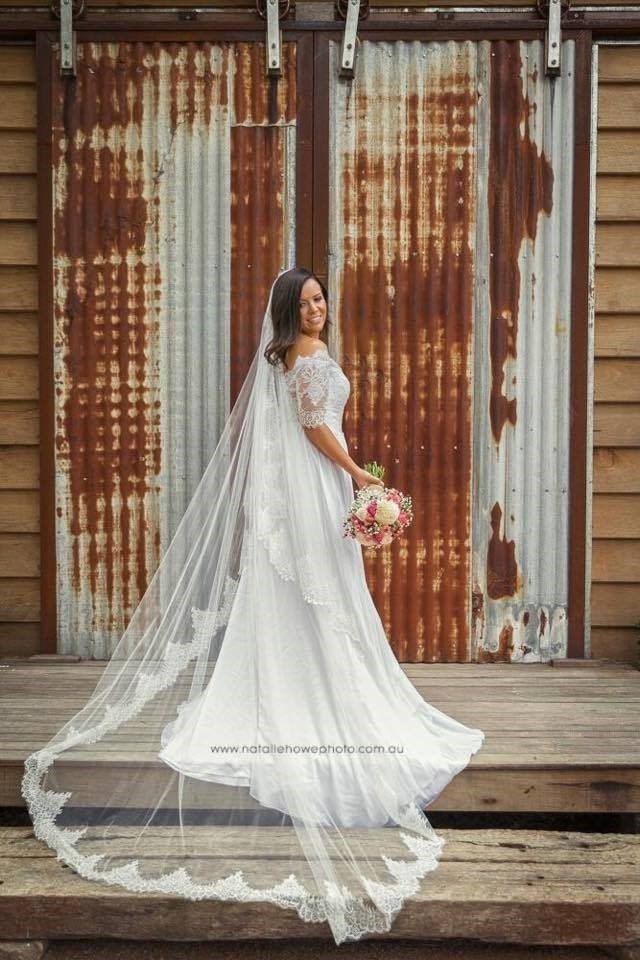 Visit or contact Nelder Jones today: 02 9331 5118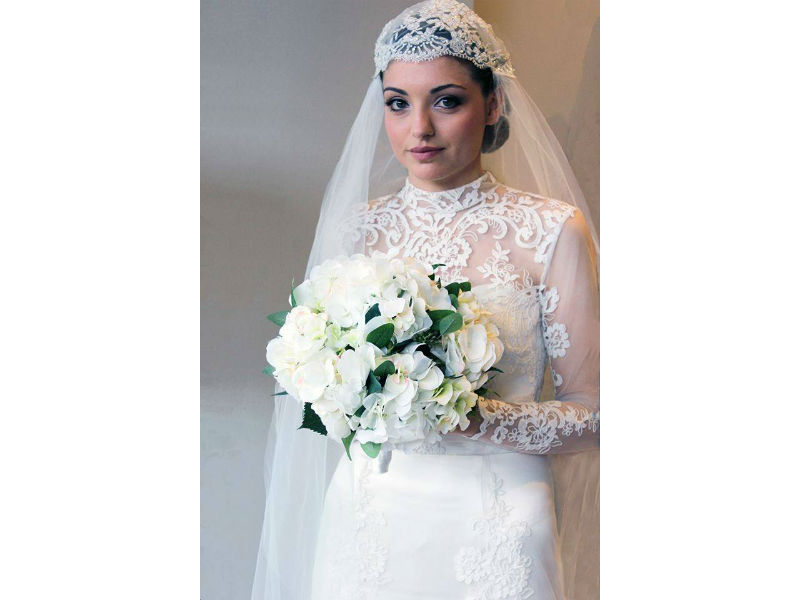 Visit or contact Nelder Jones today: 02 9331 5118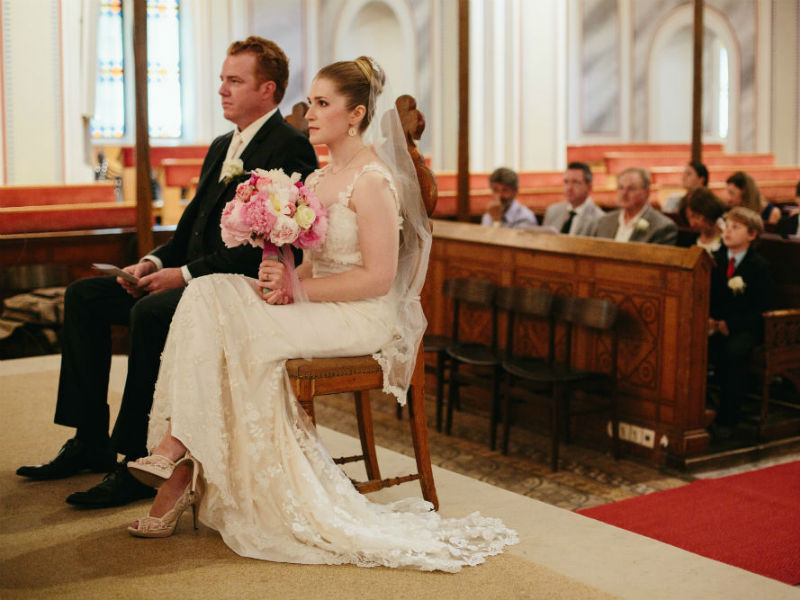 Visit or contact Nelder Jones today: 02 9331 5118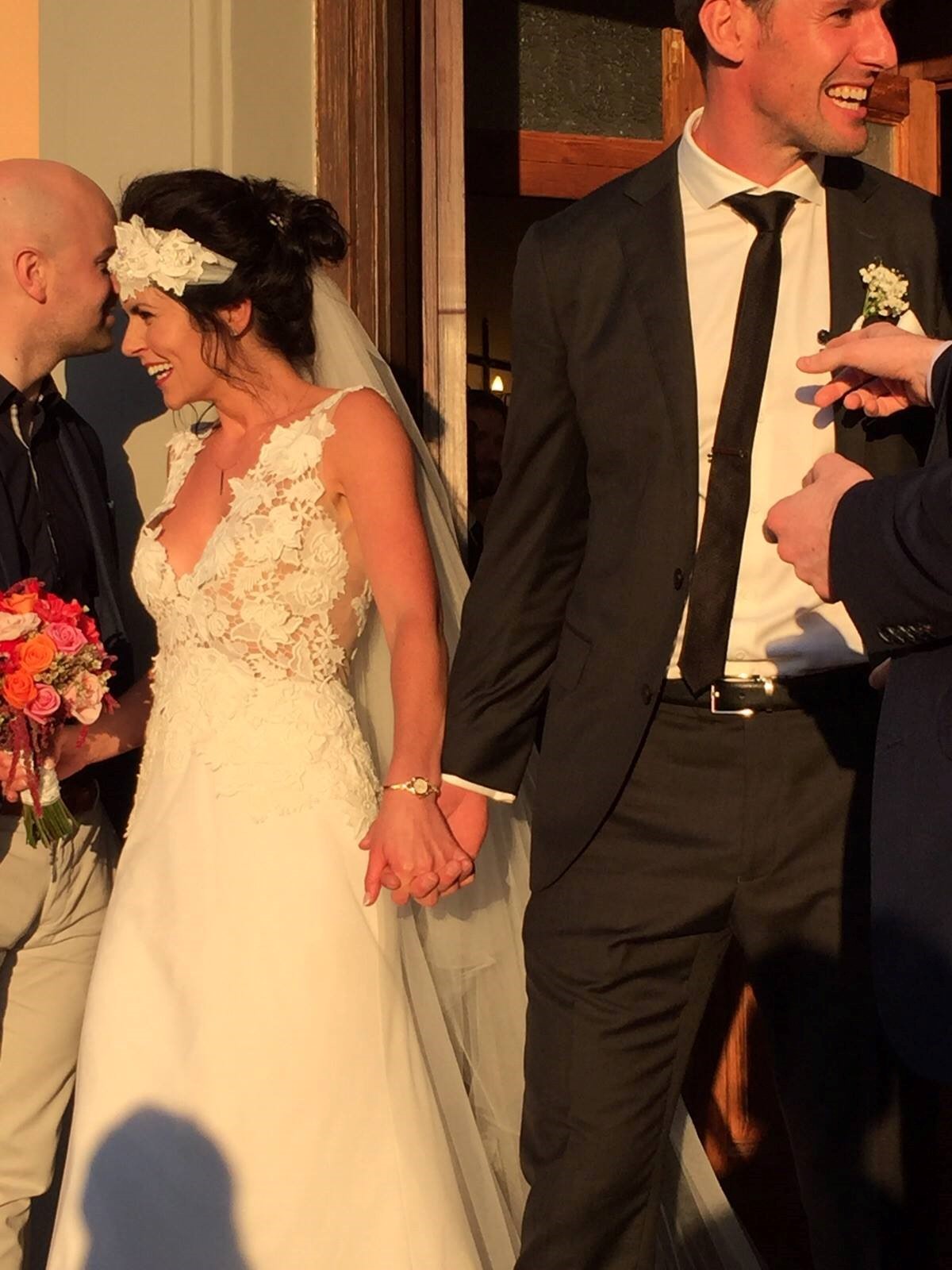 Visit or contact Nelder Jones today: 02 9331 5118