Hello Robyn and Jenny,
We had such a wonderful time celebrating our 30th wedding anniversary!
As promised, attached are photos of my wedding dress  made at the Glenmore Road shop in 1985 and in it's new style in 2015. Along the way, not only have I shared 30 years with a wonderful husband  but a great son came into our lives.  I also have a photo of the dress you made when I was matron of honour for my cousin in 1998. My kelpie, Billy, is very curious!
You have always made beautiful dresses for the most important days in my life and I look forward to a new Nelder-Jones dress to wear to my son's wedding to his beautiful fiancee in August 2016.
Thanks again for helping create such lovely memories.
Margaret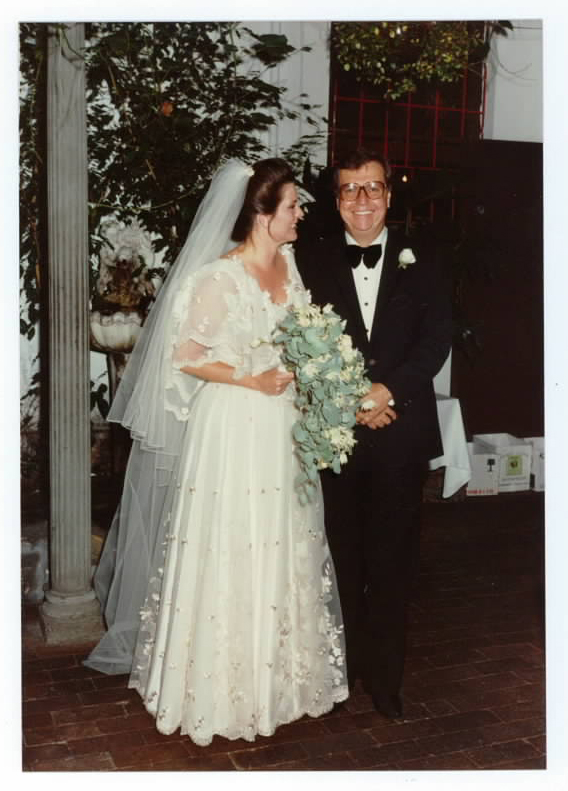 My Wedding Dress – 1985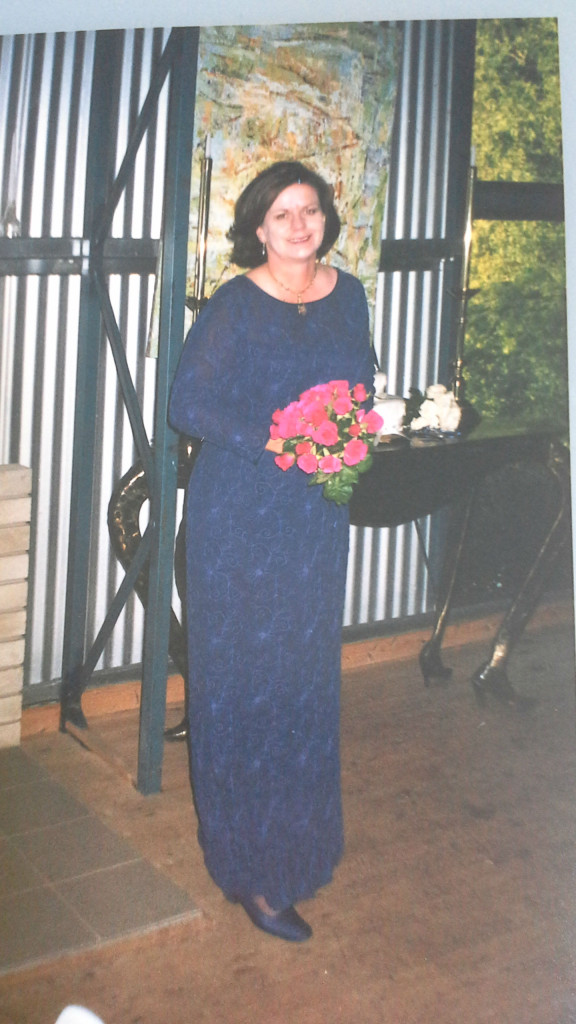 Matron of Honour – 1998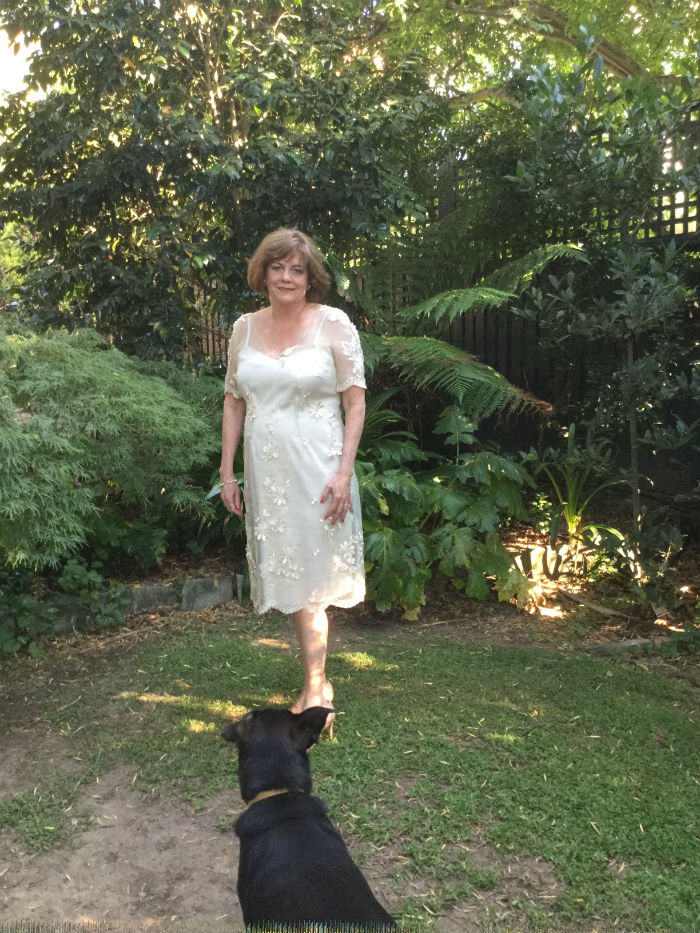 30th Wedding Anniversary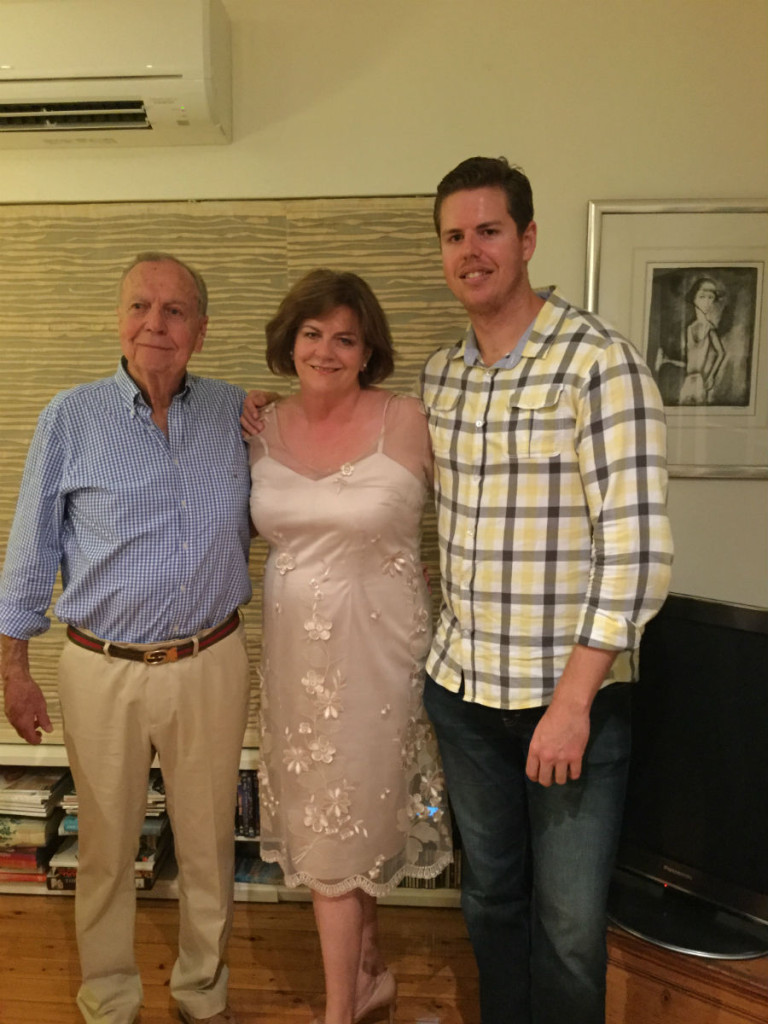 30th Wedding Anniversary