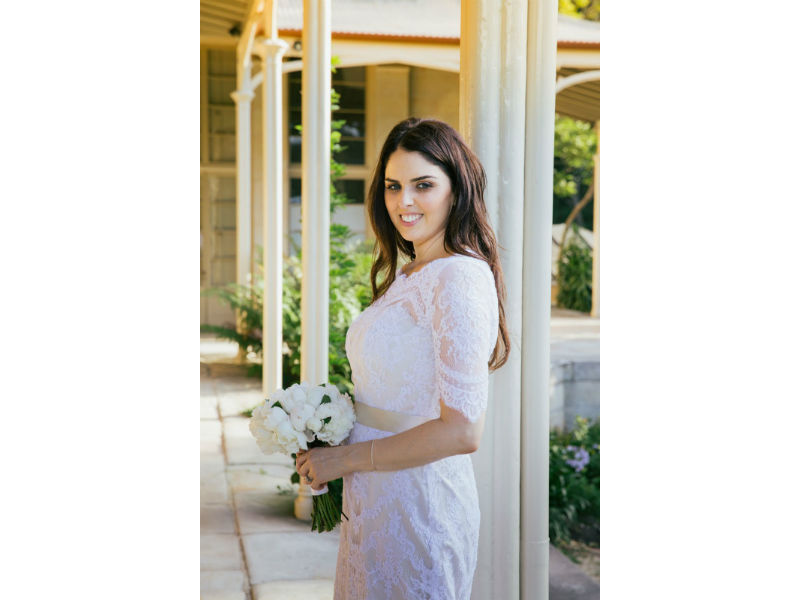 Hi Ladies,
Thank you so much for my beautiful gown! I loved wearing it and got so many compliments.
I just received some photos today and thought you might like to see them.
Thanks again,
Lisa.
Photography by Sebastian Thaw
Dress by Nelder Jones – Spanish lace,lined in champagne duchess satin with matching belt.